Durango's Sarah Sturm places second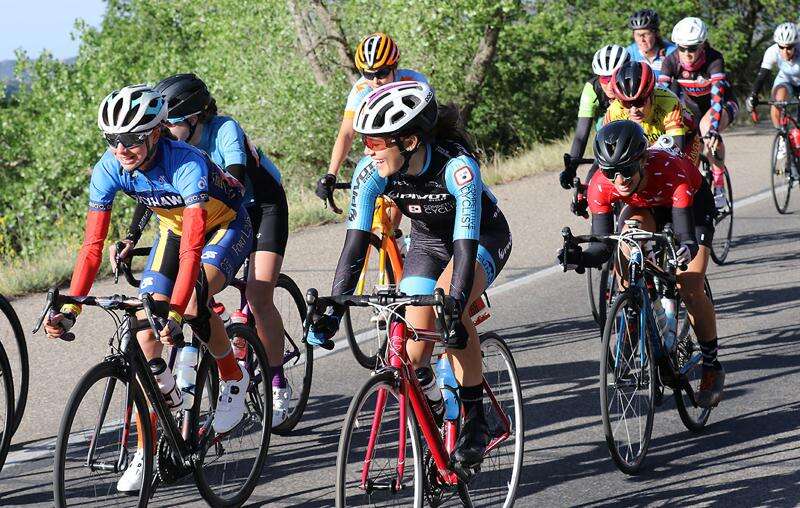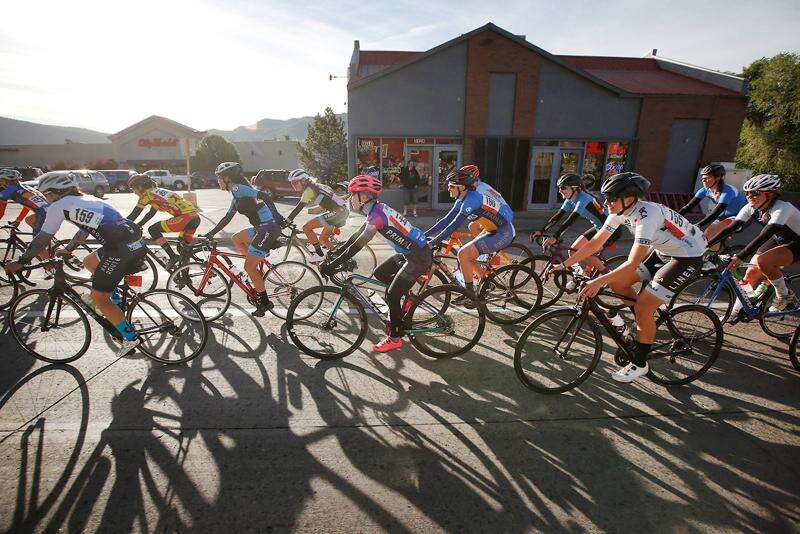 SILVERTON – An Iron Horse Bicycle Classic rookie took command on the massive climbs and held on through the daunting descents to claim Saturday's Coca-Cola Women's Road Race title.
Aimee Vasse, who recently moved from Florida to Longmont to pursue cycling on a higher level, crossed the finish line of the 47-mile course that had 6,700 feet of climbing from Durango to Silverton in 2 hours, 44 minutes, 43.6 seconds.
Vasse pulled away from Durango's Sarah Sturm on the climb up Molas Pass and built a big enough gap to stay in front of Sturm, whose specialty is mountain biking, on the final descent and sprint to the finish.
"I'm terrified of descending – so terrified," Vasse said. "I actually almost lost it on the decent between (Coal Bank and Molas passes). I almost lost it on that initial descent but got back on it somehow. I got away on that last climb, and on that final descent I said, 'All right, Aimee, you can't put your hands on your brakes. Take your hands off your brakes and just go. You got this.'"
Sturm finished second in 2:44:54.9.
"I was ahead of her on the descent from Coal Bank, but she caught up to me on the climb (up Molas Pass)," Sturm said. "We worked together on the climb a little bit, but she is a strong climber. The last little bit of the climb up Molas she just rode so strong, and I suffered hard.
"On the descent, there was no one around me to work with, so I just pedaled my little heart out. ... I saw her as I was dropping into Silverton and I died a thousand deaths trying to catch up to her. I was so close, and I wanted to win so bad. But you know what, I don't even feel that bad, because she's a strong rider. She crushed me."
Mindy Caruso, last year's champion, was third in 2:47:05.3, followed by Fort Lewis College rider Charlotte Backus in 2:48:03 for fourth and Caitlyn Kneller in fifth at 2:50:54.1.
Coming into the weekend, Caruso, who also won the title in 2012, wasn't sure how hard she would push herself during the race, but once she started the climbs she couldn't pull back.
"I pushed it hard, but my form, there's limitations," the 46-year-old Caruso said. "I think I put out everything I possibly could. I had a great time, loved the culture of the race, and I think I probably bombed the descents faster than I've done before.
"I was cheering for Sarah Sturm up there; I've known her since she was a little girl riding on the back seat with her dad. She had a good race, and everything was good."
Vasse and Sturm had somewhat unconventional entries to the race, and also dealt with unfamiliar conditions.
Vasse had never ridden the course before and didn't have the luxury of studying or mapping out the course ahead of the race.
Sturm registered for the race at 6:45 p.m. Friday, slipping in 15 minutes before the registration window closed, and rode a borrowed bike she had never ridden before. She even wore mountain bike shoes.
"This was my first ride on this borrowed bike. One of the DEVO coaches let me use it," Sturm said. "I put it together last night, and I registered at 6:45 p.m. But I've come a long way. I remembered my heart rate monitor, but I don't know how to work it with my Garmin. And I put my saddle on my bike, so I feel like I'm doing well."
The victory marked what could be the first of many for Vasse, who will continue to make a return to cycling after she gave up competing as a pro for a while.
"I took 10 years off of riding and came back to it," Vasse said. "I was living in Florida and moved (to Longmont) six weeks ago for riding. I've been working with Tom Danielson and it's made an incredible difference. I just started training with power about six months ago, and it's really made a difference."
Kneller's fifth-place finish put her in front for Queen of the Mountain, because none of the four women who finished before her is registered for the mountain bike race Sunday.
Vasse, Sturm and Backus aren't registered for any other events this weekend, but Caruso is in for the gravel race Sunday, although they all seemed most interested in enjoying the environment of the IHBC weekend as a whole.
"I've been here for 10 years, and the town revolves around the Iron Horse," Sturm said. "It's pretty remarkable. I mean, look where we are. This is incredible. You really can't beat it. The town turns into this biking mecca. ... It's this really cool energy."
kschneider@durangoherald.com