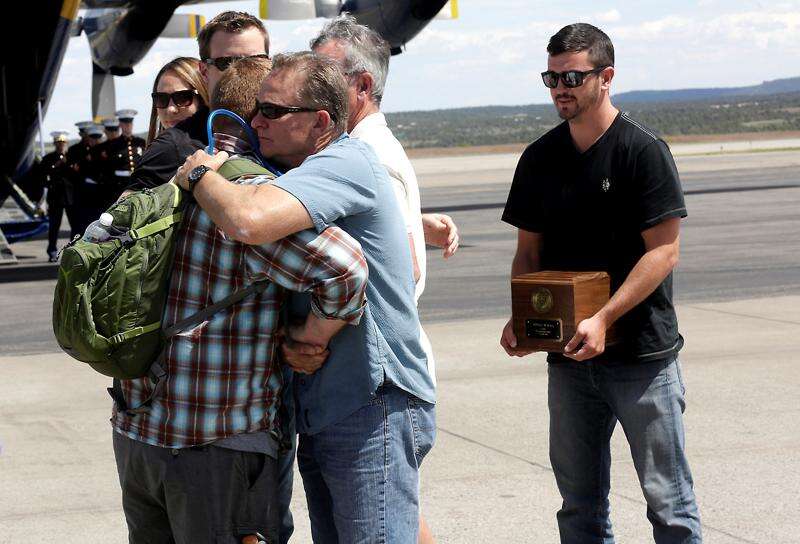 Another pilot will fly in the opposite solo role when the elite
Kuss died in a plane crash June 2 while the Blue Angels were preparing for an air show in Tennessee. His replacement, Cmdr. Frank Weisser, served with the Blue Angels from 2008 to 2010.
"I am grateful that I can, in some small way, do my part to further the mission of the Blue Angels," Weisser said in a Blue Angels news release. "I am sad, because this is Capt. Kuss' team, this is his position I am flying. I am thankful that I can honor his memory and his legacy here."
The Blue Angels, which had been flying as a five-plane unit, underwent a rigorous training schedule in August to integrate Weiss into the team. They will fly at the Cleveland National Air Show during the Labor Day weekend.
Herald Staff