Elite flying squadron ready for 2015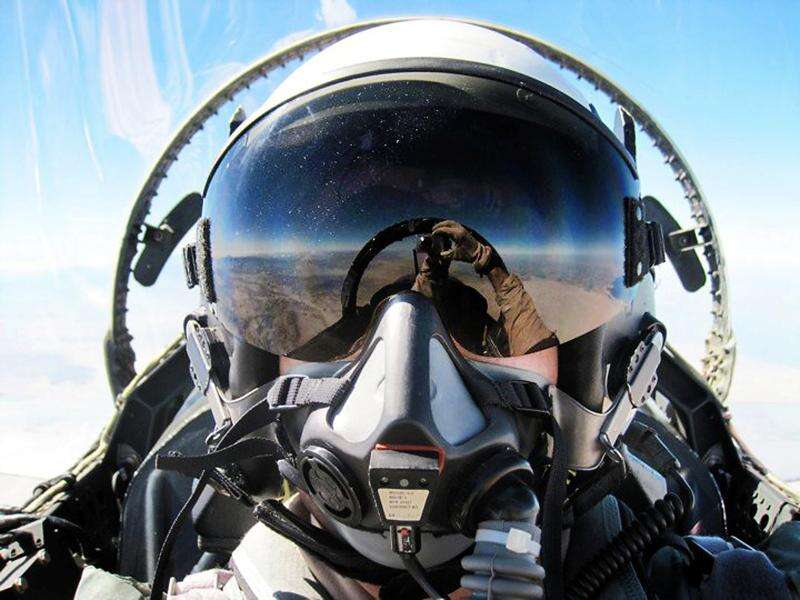 A U.S. Marine Corps officer from Durango has been named to the 2015 Blue Angels team, the elite U.S. Navy Flight Demonstration Squadron.
Marine Capt. Jeff Kuss, 30, is one of about 17 officers and 120 enlisted personnel who will be on the 2015 team. He currently is assigned to Marine Fighter Attack Squadron 312 in Beaufort, S.C.
The Blue Angels, created 65 years ago, today fly the Boeing F/A-18 Hornet and the Lockheed Martin C-130 Hercules in solo and formation performances and acrobatics at air shows.
Kuss, who was enamored of jets since he was a toddler, graduated from Durango High School in 2002 and from Fort Lewis College four years later with a degree in economics.
"It's an honor and a privilege to represent Durango," Kuss said by telephone from South Carolina. "I've had the support of my family and the community."
Kuss learned to fly in Durango and soloed in a Cessna 152 when he was 15½ years old.
"He still hadn't gotten a driver's license," mom Janet Kuss said Wednesday. "His favorite toys were jets, and he wanted to be a Blue Angel since forever."
Janet Kuss and husband, Mike, manage Durango Glass. Grandfather Dolph Kuss in the mid-1960s organized a Durango Nordic ski team that scored many victories on a national level. Kuss also coached skiing at Fort Lewis College from 1965 to 1976 and coached U.S. ski teams in the 1964 and 1972 Olympics.
"Jeff played soccer and tennis in high school," his mother said. "He barely skis."
Jeff Kuss and his wife, Christina, have a 2½-year-old son, Calvin.
Kuss, who because he had a college degree, qualified for Officers Candidate School as soon as he enlisted, Janet Kuss said. He graduated in 2007.
A Bayfield resident, John Patton, is a former member of the Blue Angels. Patton's wife, Pam, is a former La Plata Electric Association board member and currently sits on the Colorado Public Utilities Commission.
Some current Blue Angels officers will return to the 2015 team. The list of nine new officers, including Kuss, who were appointed Wednesday, includes an executive officer, three fighter pilots, an events coordination officer, two C-130 pilots, a flight surgeon and a supply officer.
The Blue Angels selects finalists to interview at its home base in Pensacola, Florida.
"All our finalists this year are incredible examples of the finest officers in the Navy and Marine Corps, from the aviation community and the fleet," Lt. Cmdr. John Hiltz, applications officer for the 2014 team, said in a statement. "What was most important for us was to select the most-qualified individuals to represent the more than 540,000 sailors and Marines deployed around the world."
Kuss said this year was the first time he applied for the elite aerobatics team.
"They give a lot of tests, including for strength and stamina, to be sure you can make it through the show schedule," Kuss said. "Then you go for get-to-know-you interviews to make sure you're a good fit for the team.
"The team is cool," Kuss said. "I want to be part of it."
The Blue Angels 2015 show schedule runs from March into November. The squadron will perform 36 times across the country but nowhere near Durango.
daler@durangoherald.com