Grotts a Durango-grown Olympian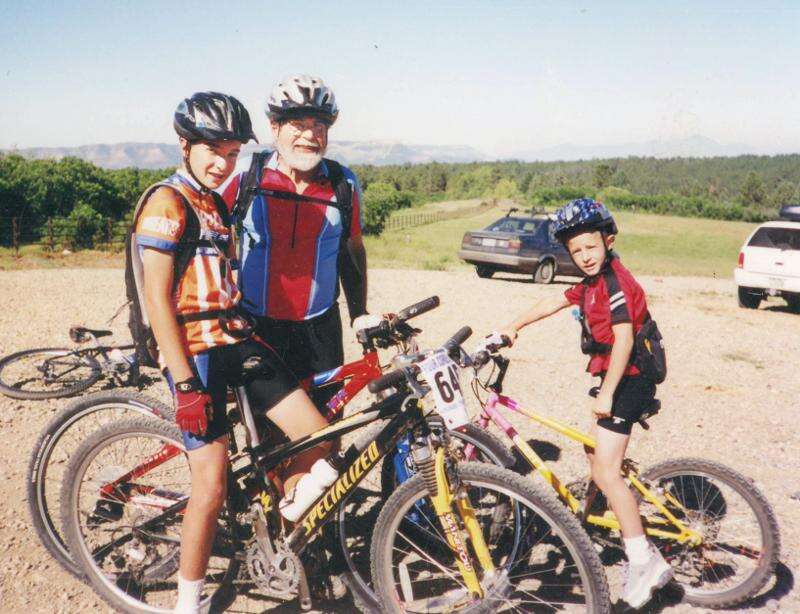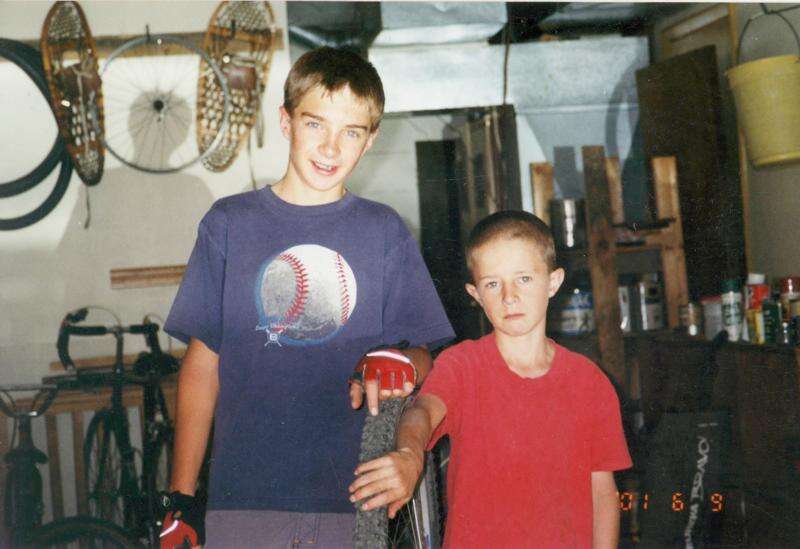 Howard Grotts is not a typical Olympian. He's Durango's Olympian.
Grotts was born and raised in Durango, the perfect playground to produce a world-class mountain biker. But the 2010 Durango High School graduate hasn't spent his life or even the last four years focused on making it to Rio de Janeiro for the 2016 Summer Olympic Games.
He didn't elevate his training or competition schedule. When others pressed in hopes of being selected as the only men's mountain biker representing the United States in Rio, Grotts quietly went about his business and proved to be the best man in the country on two wheels and a trail.
"Some people were more focused and driven than I was for the Olympics," Grotts said. "I always just want to race the best I can. It wasn't necessarily a dream of mine to go to the Olympics, but it's going to be rad no matter what."
Grotts' inner circle is more excited about his Olympic nomination. He has a chance to become the first American men's mountain biker to medal at the Olympics; Grotts is hoping for a top-10 finish. Todd Wells, a three-time Olympian who lives in Durango, has the previous best finish after taking 10th at the 2012 London Games.
Grotts said he is trying to keep the race in perspective and treat it like he would any other World Cup event.
But don't think the quietly tenacious 23-year-old won't pour every ounce of effort into chasing down the favored European riders.
"That's what you're doing when you pull on a USA jersey, racing as hard as you can to represent the country," he said. "It would be special to do something even better than top 10. Obviously, I will aim for that, but you have to be realistic."
Grotts doesn't go overboard celebrating accomplishments, and he's never taken any loss too hard. It's the disposition of a man shaped by tragedy and triumph in Durango.
'An old soul'
Few predicted Grotts' meteoric rise in mountain biking, which started when he was 15 with a junior cross country national championship his sophomore year of high school. The next year, Grotts won the short track national title, but not cross country. His senior year, he won both.
"When he first started, he was the littlest guy on the team," said former Durango Devo director Chad Cheeney. "But he established himself as a hard worker who just loved to ride. He would ride to and from practice every day from his house up near Lemon (Reservoir)."
Grotts said his early said success made him want to continue racing bikes in college and beyond. But his ego never grew as large as his talent.
"Howard constantly surprised us, but he just wants to be treated like a kid at home," said Grotts' mother Debbie Williams. "He's been real steady and keeps a humble attitude and doesn't want to be treated like a star or celebrity."
Don Grotts, Howard's father, remembers the first time he took Howard to a Dirt Lovers Rally event put on by the Durango Devo program in its early years. Howard, who was 5, was riding a beginner's loop in the Horse Gulch area and quickly got off course. Another rider tracked him down and took him to a prize table where Howard quickly became attached to a set of clipless pedals he wouldn't fit into for years.
Don Grotts rode behind his son until he was about 8 or 9 years old. It wasn't long before Grotts showed his climbing ability, now unrivaled in the U.S.
"We were at the Road Apple Rally in Farmington, and he would come up to little hills and wouldn't shift down," Don Grotts said. "He would just stand up and pump it. I still watch him do that today. This little guy just powering up and giving it his all."
Grotts was a star in the classroom, too. Mathematics was his favorite subject, and he attended Colorado School of Mines his freshman year and won the Division 2 cross country collegiate national championship while keeping up with his studies.
"He was a soft-spoken student," said Durango High School math teacher Tara Haller, who worked with Grotts as an upperclassman. "He was curious, hard working and very sharp at understanding and learning mathematics at a high level. He's intrinsically motivated both in class and as an athlete."
To focus more on his racing, Grotts transferred to Fort Lewis College in Durango, graduating with honors and a 4.0 grade-point average.
Grotts won a few more national championships at Fort Lewis before graduating in 2014, and established himself as a world-class athlete the same year in Europe when he claimed bronze at the UCI U23 Mountain Bike World Championships in Norway. He made a move from 38th to third in that race to become the first American to medal at a world championship since 2001.
A year later, Grotts skipped his last year of eligibility as U23 racer and joined the American elite at nationals in Mammoth Mountain, California. A flat tire set him back 30 seconds, but he charged from sixth to first in an incredible effort and became the youngest national champion (22) since 1988. And so began his reign as the nation's top mountain biker.
Grotts never flaunted his accomplishments, and it's that mindset that helped him through the toughest time of his life during the summer of 2015.
"For lack of a better word, he's always kind of been an old soul and kind of takes things as they come," Debbie said.
'If Donnie could see me'
Donnie Grotts was 5 years older than his kid brother Howard. He was the first to get into mountain biking, with their dad taking him to Four Corners Cup events as a kid.
Grotts wanted to keep up with his older brother, so he got on the biking bandwagon. But while he stayed on his bike, his brother got off course and battled addiction.
On June 10, 2015, one day after his 28th birthday, Donnie Grotts died of a heroin overdose.
Grotts was shocked – but not surprised after watching his brother battle addiction for years.
"It helps you appreciate the good things you still have going on," Grotts said. "You want to keep them, and mountain biking has been that for me I guess. With mountain biking, there is a connection with him. If my parents are proud of what I did, he was next-level proud of what I did.
"I think if Donnie could see me going to the Olympics, that would be something special."
One week after Donnie Grotts' death, Grotts found comfort on his bike at the Missoula Pro XCT. The course features 700 feet of climbing per lap over six laps. Grotts had won the previous two races in Missoula and was favored to win, but nobody expected the performance he unleashed. Instead of staying in the pack for at least the first few laps, Grotts rode the entire race out front and finished 4 minutes, 58 seconds ahead of second place Keegan Swenson.
When Grotts crossed the finish line, he put one hand over his heart and the other pointed to the sky.
"About 300 yards in, he just totally threw it down," Don Grotts said. "He dedicated that race to Donnie."
A month later, Grotts claimed his first elite cross country national championship and called the victory cathartic.
"Debbie and I talk about Donnie being Howard's guardian angel," Don Grotts said. "We think of Donnie's spirit supporting him. I think his training and racing has been really a godsend for him as far as coping."
A life beyond cycling
Growing up near Lemon Reservoir at more than 8,000 feet above sea level, Grotts has an ability to climb in thin air like few other men. Some say he's a one in a million athlete who can succeed no matter what. But Grotts insists he's a product of hard work, especially as he becomes a more well-rounded rider and improves in areas where he's been criticized.
"I don't think he's a freak of nature," Cheeney said. "He's just had a long life of being high in the mountains doing mountain-man style training. Climbing peaks, adventuring all day, eating healthy and sleeping early at night. It's that basic stuff that not everybody can do."
Grotts benefited from living in the same town as mountain biking legend Ned Overend, who gave Grotts his first Specialized bike when he was attending national championships in high school. Don Grotts calls Overend his son's second father.
Grotts signed on with Specialized Factory Racing and spent much of his career on the same team as Wells, who taught him how to handle the logistical details of being a professional.
But, especially since Donnie Grotts' death, Grotts has looked more toward a life away from racing bikes than setting long-term goals for his career. Looking four years out to the 2020 Olympics is hard for him to fathom, let alone the idea of racing a decade from now.
"Bicycling is not the end-all for Howard," Don Grotts said. "I don't know how long he'll do it, but I know at some point he will turn to other things. I think he would like to teach."
For now, Grotts is motivated to ride his bike and represent the U.S.A. And while USA may be across his chest, he knows he has Durango on his back and that Durango has his.
"People in the U.S. think of Durango as a cycling community, and to kind of be bringing it back on this stage is special," Grotts said. "We really do have a special community here, and it's not just the trails. It's all the support groups from Durango Devo to Trails 2000. It's a good community to ride bikes in."
jlivingston@durangoherald.com
Howard Grotts
2016 Summer Olympic Games
Rio de Janeiro, Brazil
Friday:
Opening ceremonies at 5 p.m.
Aug. 14:
Grotts departs for Rio.
Aug. 21:
Men's cross country mountain biking medal race at 9:30 a.m.; closing ceremonies at 5 p.m.
Durango Herald