Grotts geared up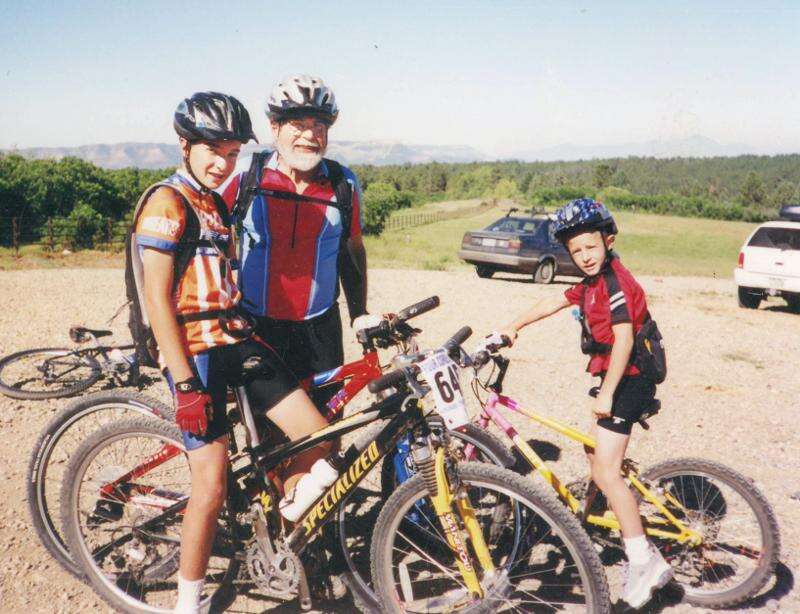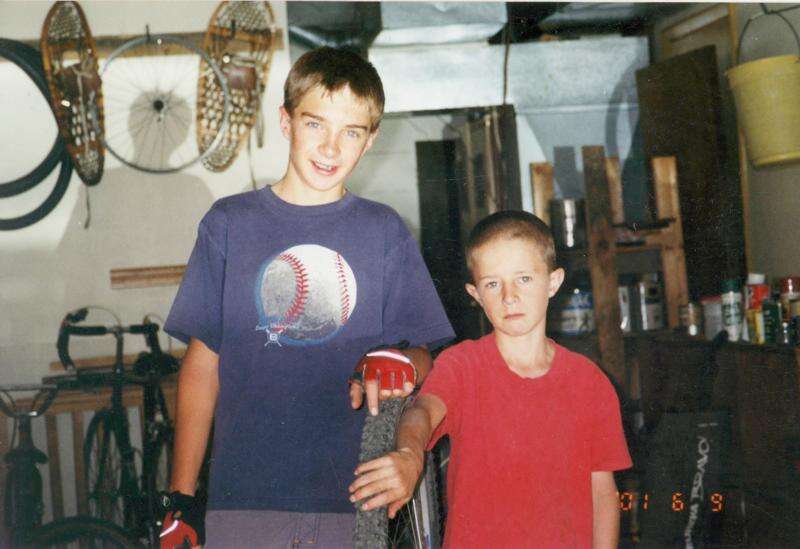 Fifty men will pull up in the starting gate for the Olympic cross-country mountain bike race Sunday. Only one will be from the United States, and he is from Durango.
Howard Grotts, 23, is the only American men's mountain biker in the 2016 Summer Olympic Games in Rio de Janeiro, Brazil. Competing in a tough field headlined by names such as two-time gold medalist Julien Absalon of France, two-time medalist Nino Schurter of Switzerland and defending golf medalist Jaroslav Kulhavy of the Czech Republic, the young U.S. rider has a tough route to the podium.
Grotts isn't expected to medal. The course doesn't suit him, and even USA Cycling Mountain Bike and Cyclo-Cross Program Director Marc Gullickson said the governing body believes Grotts has a potential to be a future medal winner but that no American was capable of medaling at this year's Olympics in Rio.
So the 2010 Durango High School graduate has his focus on a top-10 finish that has only been accomplished once by an American man at the Olympics. That 10th-place performance was turned in at the 2012 London Games by another Durangoan and three-time Olympian Todd Wells.
"That's what you're doing when you pull on a USA jersey, racing as hard as you can to represent the country," Grotts said. "It would be special to do something even better than top 10. Obviously, I will aim for that, but you have to be realistic."
Grotts had a chance to ride the Olympic course during testing Oct. 9-11, 2015. That was before he was awarded the lone U.S. seat in the race. He has an idea of what to expect on the circuit course that is a little more than 3 miles long.
"It's going to be pretty hot and humid," Grotts said. "I think that will play a pretty big factor. The course itself is relatively tame with switchbacking gravel paths for the climbs. It's really wide because they want to make it as fair as possible for passing."
Olympic rules dictate the circuit cannot have more than 15 percent flat terrain. But Grotts, who is at his best climbing up large hills, said the course doesn't play to his biggest strength.
"The longest climb is only about 3 minutes, and it's not a very steep grade," he said. "It's not super selective there, but that's where I have my best shot at making some time up. For the most part, I think it will be dynamic pack racing with groups of four or five spread along the course."
What the race lacks in climbing it makes up for with technical rock gardens. Grotts said there are three of them that average about 20 seconds each.
"You have to be really on point. Once they are over, you can go back to breathing hard," he said.
Riders will begin in a mass start and are seeded based on current UCI world standings. Grotts is currently 55th in the rankings and will have to work his way up to the front.
The Mountain Bike Centre is located in X-Park in the West Zone of Rio de Janeiro. A wildfire broke out Monday near the course, but race organizers deemed there is no threat to the course. Women will race Saturday before the men's event Sunday.
The venue has seating for 5,000 fans and room for another 20,000 standing spectators along the course.
Many of those fans will be cheering on Slovakia's Peter Sagan, a world road racing champion who opted to try mountain biking instead of a difficult road race. He hasn't raced mountain bikes in seven years but is a former junior champion.
"Sagan thinks he has a better shot at racing a mountain bike. The road course is built for a proper climber," Grotts said. "Slovakia is happy to send Sagan, because he gets way more press coverage. Personally, I think he could get a top 10 but not a podium."
Grotts arrived in Rio Aug. 14 after competing in a UCI World Cup event in Canada. Sunday's race is on the final day of the Olympics, and he plans to attend the closing ceremonies after his race.
As he does before many of his son's races, Don Grotts will have one last message for his son before Sunday.
"I'll tell him a little thing I've used a number of time," Don Grotts said. "Show 'em what you got."
jlivingston@durangoherald.com
What:
Olympic cross-country mountain bike race
When:
9:30 a.m. Sunday
Where:
Rio de Janeiro, Brazil
TV:
USA Network
Watch Party:
Durango DEVO will host a watch party on the back patio of Carver Brewing Company in downtown Durango. The event is scheduled from 9:30-11:15 a.m. A light spread of fruit and pastries will be available, but full-service breakfast will not be served. Beverages, including cocktails, will be available to order. Guests are asked to enter via the Old Main Post Office parking lot instead of walking through the restaurant.
Durango Herald