Mechanicals set Durangoan back to 38th-place finish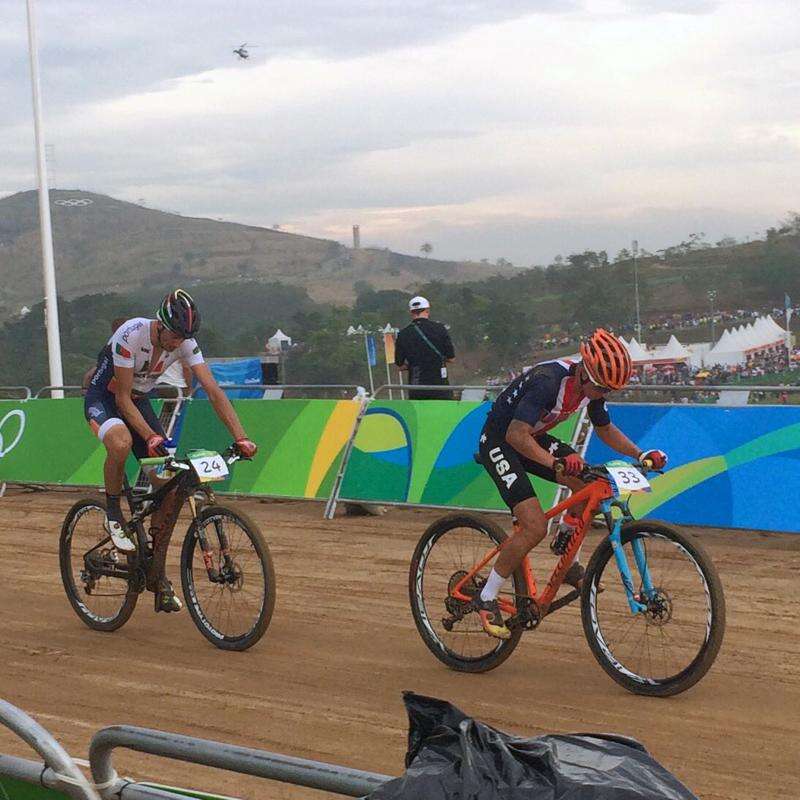 Tough luck found Howard Grotts at the Olympics.
The 23-year-old from Durango finished 38th out of 49 competitors in the cross-country mountain bike race Sunday on the final day of the 2016 Summer Olympic Games in Rio de Janeiro, Brazil.
Nino Schurter of Switzerland took the gold medal in 1 hour, 33 minutes, 28 seconds. Jaroslav Kulhavy of the Czech Republic finished second 50 seconds back, and Carlos Coloma Nicolas of Spain rode to a bronze medal in 1:34:51.
Grotts suffered three mechanical problems, including a rear flat and a broken seat on the second lap of the race.
"I had a start loop crash which had me chasing from the back at the beginning, and then another crash on the second lap which bent my seat and caused a flat tire, so rode that for half the lap," Grotts told USA Cycling after the race. "Fixed it, chased back but then ended up riding the other half of the course with a rear flat."
Grotts had another flat on the sixth lap of the race, and that ended his day as the medalists were a lap ahead.
The course didn't play to Grotts strengths with few sustained climbs and many technical rock garden downhills. Rain over night also made the track wet, and that also didn't help the 2010 Durango High School graduate.
Still, Grotts worked his way up from 45th to 36th before the second flat.
"I had some consistent laps, but then by that point I was absolutely chasing from behind," Grotts told USA Cycling. "I tried to give it my best on the climbs where I could and really just focus on being as smooth as possible on the descent."
Grotts wasn't the only rider who had a rough race. Peter Sagan, a road race superstar from Slovakia, finished 35th after dealing with two flats of his own.
A Specialized Factory Racing Team member, Grotts chose to ride a hard-tail bike Sunday. He rode the same bike as Kulhavy, but the silver medalist rode a full-suspension model.
USA Cycling showed its support for their lone men's mountain biker after the tough day he had.
"Howard Grotts had an unlucky day on the Rio MTB course, but we couldn't be more proud of the way he kept getting back up and fighting!" the organization said on Facebook. "Way to go Howard!"
jlivingston@durangoherald.com