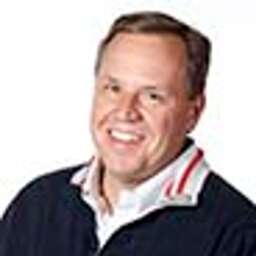 Mike Smedley
Position: Staff reporter
Tom Freeth to speak July 24 in Durango
Editor's note: The Durango Herald has removed Saturday's Action Line column from its website and regrets that it was published. It targeted New Mexico visitors and offended many of our r...
I'm worried about my horoscope and whether it's offering the best advice. In the Herald's Friday (March 27) edition, Scorpios are told: "Grab every chance to party and have fun today. Enjoy ...
I'm sick of hearing about the virus. How about a non-pandemic question? Around this time of year, the goldfinches suddenly turn bright yellow. How do they know when to change colors and what...
When I saw this marquee at the fairgrounds, the irony of psychics having "unforeseen circumstances" struck me as pretty darn funny. Then, almost immediately, I wondered what Action Line's ta...
Is the Amazon Prime truck at the Durango Mall picking up or dropping off? Probably dropping off since half the stores have abandoned the mall. Maybe this photo is the ultimate indignity. Eit...
After enduring "improvements" to College Drive, several of us citizens want to stop the planned complete destruction of this corridor. If the changes that have been made so far weren't so ho...
What is "services parking" along East Third Avenue? Is "services parking" available every day of the week? I noticed that some tape is obscuring the top part of the signs, presumably coverin...
What's with the Durango rec center shower control knobs? They keep changing directions. One day, you turn the handle to the left for hot water. The next day, it's to the right. Also, it vari...
On my way up to Purgatory, the temperature sign at Trimble Crossing shows it's hot as hell. Does La Plata County have an untapped power source? Is the magma that fuels Trimble Hot Springs co...
It was yet another snowless year for Snowdown, but that unfortunate situation paled in comparison to this year's Snowdown Follies. What? No local humor? In a year of budget scandals, a city ...
What about doing a column about the great old ugly sheds in the alleys around West Second and West Third avenues? They seem to be jam-packed with old stuff. It would be nice to have some pho...