House Bill 1215 would ban hospitals from charging facility fees for most outpatient visits
The Protect the West Act is sponsored by Sens. Bennet and Hickenlooper and Rep. Jason Crow
Durango Police Department Monday 11:25 a.m. A man who took a hat from Zumiez, 800 S. Camino del Rio, was arrested on suspicion of shoplifting. 3:37 p.m. A person driving a white Che...
House Bill 23-1170 would required elections officials to count votes using a 'distributed ledger'
Lawmakers, environmental groups say state agencies move too slow while ozone violations pile up
Durango Police Department Sunday 12:50 a.m. A physical fight between multiple people in the 900 block of Main Avenue resulted in at least one arrest on suspicion of disorderly conduct. ...
A bill in the legislature proposes home warranty owners be allowed to make the switch.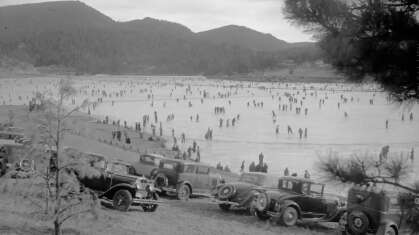 The skating ranger at 11 Mile State Park says recreation is changing and that skating outdoors should be accommodated – when the conditions are right
Durango Police Department Thursday 10:48 a.m. A car crash involving another vehicle in the west 200 block of Eighth Street resulted in an arrest. 11:39 a.m. Someone in the 200 block ...
Effort will help towns figure out how to change what people toss and why
Information and agendas about local meetings: City of Durango: www.durangogov.org or call 375-5000. La Plata County: www.co.laplata.co.us or call 382-6210. Town of Bayfield...
Durango Police Department Wednesday 10:27 a.m. A red truck ran off the road near Santa Rita Park, 149 South Camino del Rio. The crash resulted in an arrest. 12:13 p.m. A person walk...