Remodel of Lady Falconburgh's space backs away from craft beer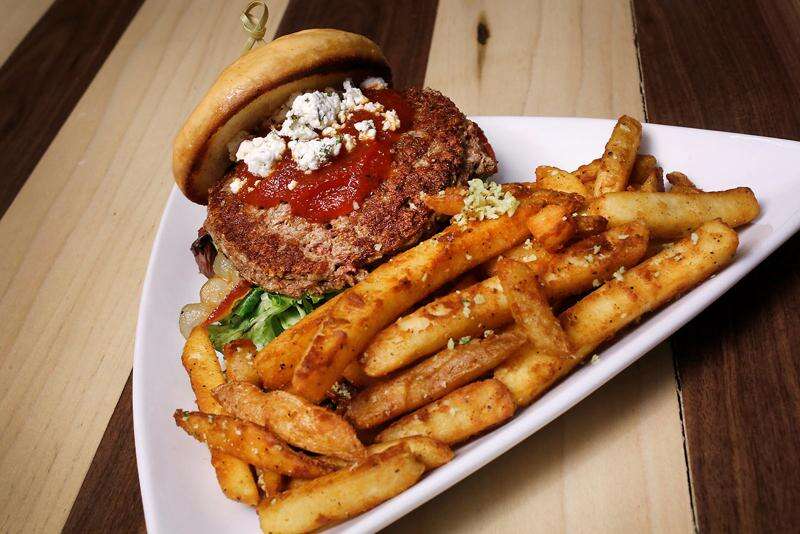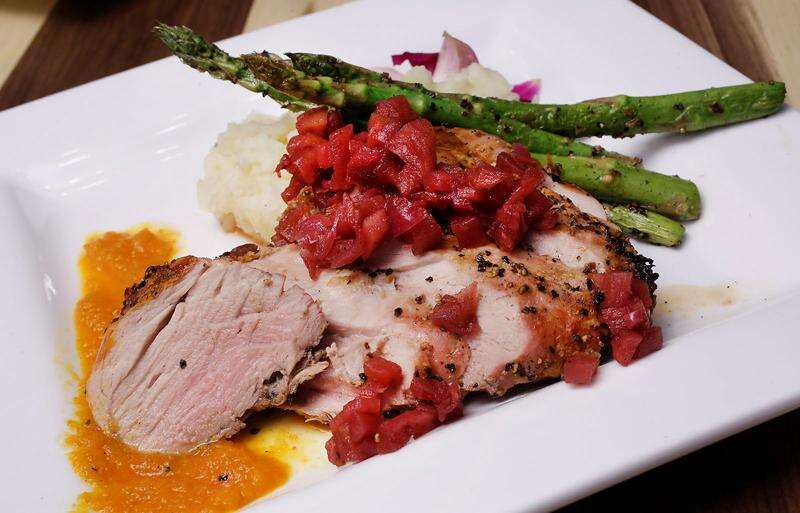 Basement bar The Cavern, at 640 Main Ave., went through an extreme remodel and is now Down the Rabbit Hole.
An ownership group of 10 individuals hired Donald Fleming, who lives in Bloomfield, N.M., as a consultant to transform the space into a whimsical restaurant and cocktail bar. Fleming recruited help from Yaseen Design Studio, which owns Durango Signs, to create the concept.
"We did a turnkey design for them," said Durango Signs owner Kraig Yaseen.
Yaseen said while the name brings "Alice in Wonderland" to mind, the bar is not Wonderland-themed. The concept plays on the idea that patrons must walk down into the basement and feel transported to a place unlike anywhere else in Durango. Yaseen said they wanted it to be intriguing and somewhat mysterious to lure people inside. The new sign is meant to do the same. Durango Signs designer Lindsay Baran describes the new look as Victorian opulence mixed with Disney-esque flair.
People who drank at the Cavern or Lady Falconburgh's will notice a drastic change. The brick has been replaced by deep blue and purple walls decorated with pictureless frames, ornate keys and mirrors. Edison-bulb lighting and vintage-style chandeliers illuminate the windowless space. Colorful and comfortable velveteen couches align the walls and, other than the center bar itself, a hollowed out tree booth is one of the first elements to catch your eye. This could be because the large columns that used to restrict views have been removed.
"I wanted to open up the restaurant and let people interact with each other," Fleming said.
This is also why nostalgic board games like Operation, Trivial Pursuit, Twister, Chess and Sorry are available near the entrance next to twinkling, leafy walls. And the look isn't the only thing that has changed. The large tap system that The Cavern and Lady Falconburgh's were known for was removed.
"They had 38 beers on tap, which I thought was overkill," Fleming said.
Durango loves its beer, but Fleming and the redesign team decided to take a risk.
"We needed to change it up and needed a distinctive vibe," Yaseen said.
They brought the taps down to 10 and a mix of domestic cans and bottles. The beer menu returns to the time before craft brews dominated tap systems and include only a few craft beers – Ska Brewing Co.'s Rue B. Soho and Euphoria, and Dogfish Head Brewery beers.
"Most places (in Durango) are more geared toward numerous beers. I wanted to focus on sweeter drinks that are geared toward women," Fleming said. "It does not mean that we are limited on that."
Many of the sugary cocktails sound like they belong behind a bakery counter. The Strawberry Cobbler is made with fresh strawberries and Belvedere with a graham cracker rim, and the Old Fashioned Banana Bread is made with black walnut bitters, Joseph Catron Banana Liqueur, St. George Spiced Pear and Jim Beam Black. There is also a wine list available by the bottle, around $30 to $40, or by the glass from $7 to $10.
The food menu adds a more serious touch to the playful atmosphere and cocktail menu. Fleming developed the current menu, though the new chef, Mark Cavalli, will be creating the spring menu. Fleming said Durango reminds him of the mountain resorts of Vermont, so he incorporated New England cuisine with items like lobster and brie fondue. Other sharable starters are cheese-focused, too, such as the cheese board, a brie puff pastry, a hatch green chile queso and winter quesadilla made with fig jam, apples, applewood smoked bacon and Gruyere. All appetizers are around $9.
Down the Rabbit Hole also hosts events like canvas painting and provides weekly live music.
"We need to build upon the transformation," Fleming said. "I want it to be for people to interact and have a good time. You put your cellphone away and remember how to wonder."