Jimmy's Music & Supply moves to 1200 block of Main Avenue
ROTTERDAM, Netherlands – After more than a week of rehearsals, two semifinals and 53,000 COVID-19 tests for fans, staff members and performers, the Eurovision Song Contest that was canceled...
Singer Demi Lovato revealed on Wednesday they identify as nonbinary and are changing their pronouns, telling fans the decision came after "self-reflective work."
BEVERLY HILLS, Calif. (AP) — Janet Jackson's ensembles she wore in the "Scream" music video opposite of her brother Michael Jackson are among the items up for bid in a three-day auction.
HONG KONG – After more than seven decades in radio, a 96-year-old Hong Kong DJ bid farewell to his listeners Saturday with "Time to Say Goodbye," sung by Sarah Brightman and Andrea Bocelli. ...
Durango Choral Society's latest online show, "Cabaret," premiered May 9, but if you missed it, you still have time to purchase a ticket. "Cabaret" features soloists, choirs and a jazz combo ...
NEW YORK (AP) — Guitars from Eddie Van Halen, Eric Clapton and Aerosmith as well as autographed memorabilia from The Beatles and even strands of hair from Kurt Cobain are some of the highlights of an online rock 'n' roll auction that ends over the weekend.
NEW YORK (AP) — Silenced for 14 months by the pandemic and dealing with labor strife, the Metropolitan Opera will make a brief return Sunday.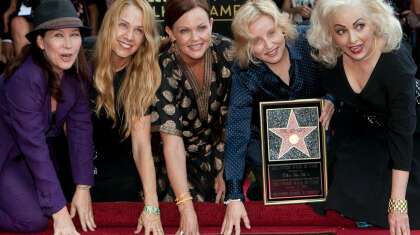 NEW YORK – The Go-Go's, Jay-Z and Foo Fighters were elected Wednesday to the Rock & Roll Hall of Fame their first time on the ballot, leading a class that also includes Tina Turner, Carole K...
Public health measures in place to limit COVID spread
NEWPORT BEACH, Calif. – Tawny Kitaen, the sultry red-haired actress who appeared in rock music videos during they heyday of MTV and starred opposite Tom Hanks in the 1984 comedy "Bachelor Pa...
NEW YORK – English rock band Genesis is returning to the U.S. for their first tour in 14 years. Phil Collins, Tony Banks and Mike Rutherford announced The Last Domino? Tour on Thu...
DATE: Apr 29, 2021 | CATEGORY: Music