Resorts communities got creative this summer with open main streets and socially-distanced events
KIRKLAND, N.M. – A New Mexico restaurant that sparked anger for erecting a sign that blamed China for the pandemic has had its food service permit suspended. The Farmington Daily ...
Pediatric Associates of Durango welcomes new patients again. Stacy Bower is the new owner of the practice and will continue the tradition of east meets west pediatric care. Bower...
Colorado Department of Health and the Environment will host a COVID-19 mitigation webinar at 12:10 p.m. Thursday. The webinar is geared toward Colorado's agriculture sector and ...
Jessica Rensner, CPNP has announced she will be opening a small, personalized pediatric clinic. More information regarding 4 Corners Children's Clinic and the grand opening will ...
Linda Childears, president emeritus of the Daniels Fund, has been elected to the Board of Directors of Alpine Bank. Childears brings extensive banking experience, having served as...
EXIT Realty Home & Ranch has announced that Curt Harper and Jennifer Ott have joined its growing team of dedicated real estate sales professionals. ...
Durango entrepreneur sees videos as future to keep community informed
Last week, Visit Durango attended the Destinations International 2020 Annual Conference, the world's largest conference for destination organizations and tourism boards. The mult...
Comfort Keepers has announced the promotion of Charlsie Fine to client services manager. Fine has been with the company for over two years and has proven to be compassionate, res...
Graceful Gardens Landscaping specializes in various aesthetic and environmentally conscious landscape services. They use accurate horticultural practices in maintaining gardens specific to t...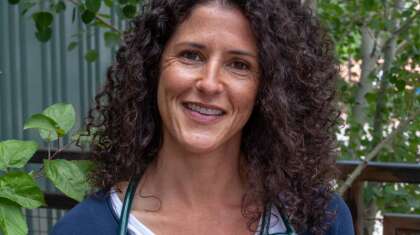 Pediatric Partners of the Southwest has announced that Amanda Singh, pediatric nurse practitioner, will join the practice to provide care at the Durango High School — School Based Health C...