Store will rebrand itself as Mother Cline Liquor
Ski area proposes daily cap on skiers, adjusts pricing
Unless you've had the luxury of hibernating up in the mountains camping somewhere, you certainly can't have avoided all the election hyperbola. Are we over it? Well, not yet, but we're close...
Centura Health-Mercy Regional Medical Center has announced that Christopher M. Hudson, M.D., has been named chief medical officer. As chief medical officer, Hudson will share his ...
U.S. Department of Agriculture Rural Development State Director Sallie Clark and U.S. Small Business Administration Director of Rural Affairs Daniel Norberg will visit Durango Sept. 16 to vi...
The Community Foundation serving Southwest Colorado has opened registration for two comprehensive training webinars discussing COVID-impacted nonprofit financials. The Foundation's "Somethin...
SANTA FE – New Mexico officials approved the start of production work by film crews in a sign the industry could soon be back in business after a suspension because of the coronavirus. ...
SANTA FE – Workers at a New Mexico art collective are seeking to unionize, they said in a statement. Employees at the Santa Fe-based art collective Meow Wolf are seeking to unioni...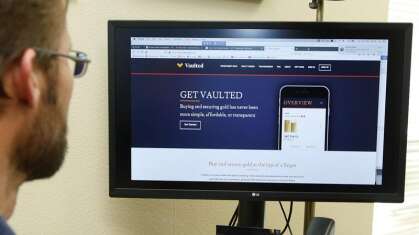 App allows people to make small investments
Researchers have known for several decades that providing a supportive workplace pays dividends. To be more specific, employees form an overall sense of how much their organizatio...
ALBUQUERQUE – An investigation into the conduct of Spaceport America's chief executive officer is ongoing and initial findings are expected in the coming weeks, the organization's interim le...