Statistical middle point was $449,000 in 2017, down 3.28% from previous year
Owner's agent: No active plans for redevelopment of mobile home site
Regulations allow for more options on home designs
As Durango's exclusive buyers' agent, I meet a lot of buyers who want to know which areas in La Plata County to avoid. Thankfully, I can inform new residents of our community that there are ...
The process of acquiring land, financing the construction and obtaining a permanent loan is cumbersome, costly, and requires a large investment in the project. A new type of loan...
Target Rental, Tile & Light Art among relocated businesses
In almost all cases, the real estate commissions for the buyer's and seller's agents are listed on the seller's closing statement; commissions typically do not appear on the buyer's closing ...
In the market for a new home? You'll fare better if you're house-hunting in Texas. Dallas, Houston and Austin are on pace to build a total of nearly 130,000 new homes in 2017, bas...
Developers and landowner cannot reach contract agreement
Nonprofit hub creates community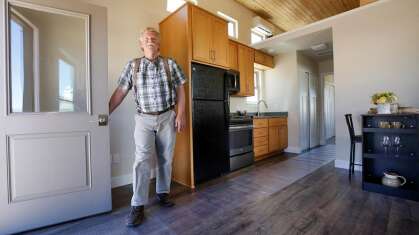 County will release updated codes in July to address pint-sized homes
The Associated Press BOULDER — Supreme Court Justice Neil Gorsuch has his Colorado home on the market for $1.675 million. The nearly 6,000-square-foot home in Boulder C...