East by Southwest closes temporarily after trainee tests positive for COVID-19
Ongoing investigation into possible outbreak
Handful of eateries impacted this week by pandemic
State health department says two staff members tested positive
In the fast food business, every second counts – especially during a pandemic. The average time to get an order at 10 of the biggest fast-food chains in the U.S. this year is just...
DATE: Oct 5, 2020 | CATEGORY: Food
Six-plus months into the pandemic that has upended the way many businesses operate, videos of irate customers refusing to wear masks or maintain social distance are by now no novelty. ...
DATE: Sep 28, 2020 | CATEGORY: Food
Ya Ling Yen has owned, operated May Palace since 1989
Cidery uses neglected fruit from Montezuma County's once-flourishing apple industry
Father's Day deluge destroyed floors, ceiling, walls and hardwood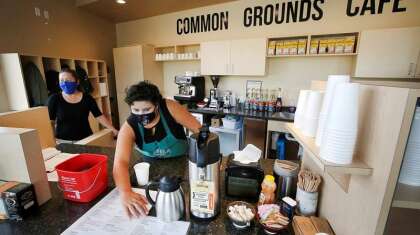 Program provides hands-on learning at Durango Public Library
After slow June, summer sales appear to be on an upswing
COVID-19 restrictions forced a 2-month closure; now sales are slow