Changes at stores pressure distributors
Second Avenue Consignments is now open from 10 a.m. to 5 p.m. Monday through Saturday at 1163 East Second Avenue. The store accepts consignments of men's, women's and children's ...
Tomsic Physical Therapy welcomes Blake Pech as its new marketing coordinator. Originally from Denver, Pech came to Durango in 2015 to attend Fort Lewis College. He graduated in th...
Columbine Landscapes has added a second landscape designer to the team. Matt Carras is an Arizona native with a bachelor's in graphic design and masters degree in landscape archit...
Desert Sun Coffee Roasters, as a member/owner of Cooperative Coffees, was awarded the Specialty Coffee Association's 2020 Sustainability Award in the Business Model category. The...
Durango Farmers Market joins markets across the country in celebrating National Farmers Market Week through Saturday. National Farmers Market Week is an annual celebration of farm...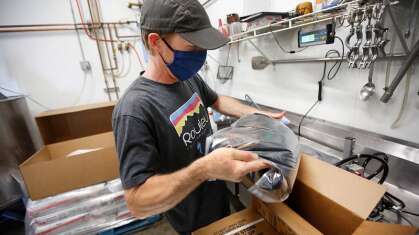 Durango Soda Co. to bring its pops to truck stops and soda fountains far from home
As we end the 20th week of our lives in a pandemic, the economic effects are starting to become clearer. Downtown and in the North Main District, we have seen a few business closu...
'It's been a tremendous hardship,' laundromat owner says
Work will be on display at Olio restaurant through September
'It's been a tremendous hardship,' laundromat owner says
Resorts communities got creative this summer with open main streets and socially-distanced events