Mayor Dean Brookie interviewed about outbreaks, vaccine rollout
Brewery is celebrating 25th anniversary
Purgatory Resort has begun snowmaking for the 2020-21 season. A storm that hit the region earlier this week brought a dusting of snow to the resort north of Durango, with the summ...
With its autumn colors giving their first hint of the show to come, the San Juan National Forest played starring role on "Sunday Morning with Jane Pauley." The CBS show, which has...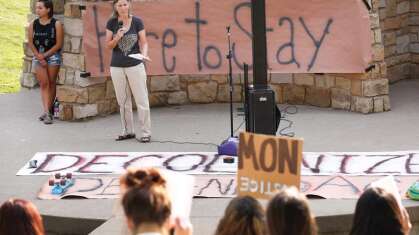 U.S. News & World Report ranks Fort Lewis College ninth for campus diversity among liberal arts colleges in its 2021 Best Colleges rankings. The top three liberal arts college...
The votes are not yet cast and counted for president – that won't happen until Nov. 3 – but Durango has voted on its coolest dog, and the winner is 9-year-old Buddy II, who lives with Cathy ...
Looking to cut back on those calories, yet unable to give up the refreshing taste of an IPA brew? It looks like Ska Brewing Co. has you covered with a new low-calorie, low-carb beer. ...
It may be the first half of April, but there it was: Durango's holiday tree in Buckley Park lit up like it was Christmastime. "Maybe Santa made a surprise visit to Durango to give...
A family of eight drove 13 hours from Colleyville, Texas, to Durango last weekend to celebrate their family patriarch's 95th birthday. But once they arrived, they learned they wouldn't be ad...
Some of the county's most adorable pooches and tabbies looking for forever homes will soon be featured with every cup o' joe you buy at Jitters Java. The coffee shop at 802 Camino...
For mere mortals looking for an affordable abode within cycling distance of downtown Durango, this might not be great news: Durango just had a home sell for $3.1 million in city limits. ...
Keen eyes at this year's Snowdown Light Parade may notice something missing: the city of Durango float. Durango Interim City Manager Amber Blake announced this week city staff has...